The past few days have been nonstop action. Thursday I drove back to Athens, took a final, practiced a group presentation, painted my room, went to the gym, and more. Friday I went running, took care of some apartment details, practiced a group project, bought materials for the project, painted a banner, and more. Saturday finally brought an end to everything because the new media slam was my last school-related task of the semester. It was an all-day affair, but it was loads of fun. My parents even drove into town to partake. Here's a quick recap:
Some of my parents' friends hooked us up with a free room at the Foundry for two nights and it was beautiful! My parents ended up waiting until Saturday morning to drive to Athens, so I took the room for myself on Friday night.
I slept so well that I woke up bright and early at 6 am, so I made a quick trip to the fitness center to start my day. I finally got myself ready and made my way to the Journalism building to set up for the slam. My group was one of four chosen to present our project on stage, so we were mostly nervous about that. Everything turned out great, though, and we all enjoyed ourselves. The day also consisted of mock interviews with a bunch of employees from various companies, such as Turner Broadcasting, Porsche, WebMD, Pandora, etc. Talking with people already in the industry resulted in some great advice that I will definitely put to good use. When everything finally ended at 4 we all met at a bar downtown to mingle and enjoy each other's company.
Luckily, one of the guests is a good family friend, so he and his daughter came out to eat with my parents and I at The Last Resort. The restaurant recently made some changes, but it was still delicious. I ordered the black bean soup, which was very filling and had  a bit of a spicy kick to it. The creme fraiche garnish tasted delicious with it though.
On the way back to our cars we made a pit stop at one of the funky vintage stores downtown. We played a bit of dress up and I found a beautiful Coach purse! We got it for only $35 and it's made of beautiful chocolate brown leather. Here's a pic of the newer version of the purse and some more pics of the funky clothing.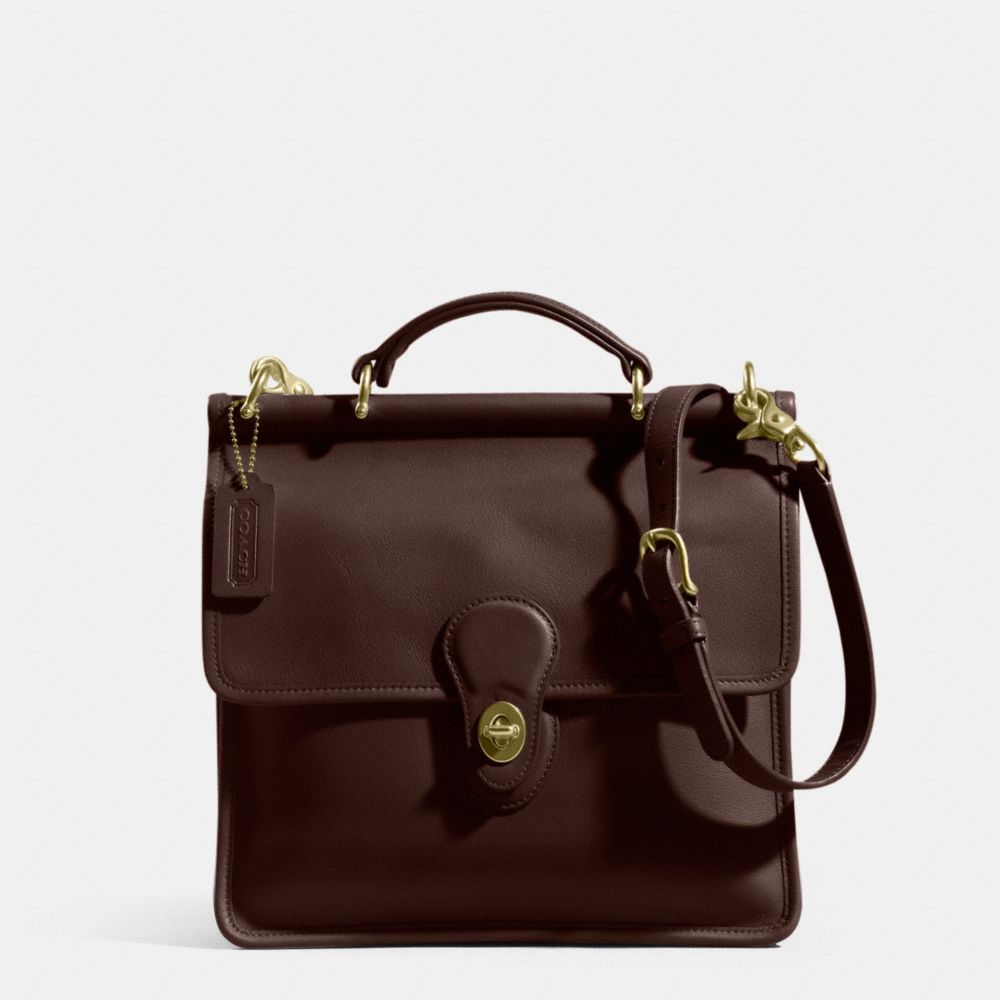 The night ended with some salsa music at the hotel's lounge and the next morning began with a Mama's Boy breakfast. Wonderful weekend.
---